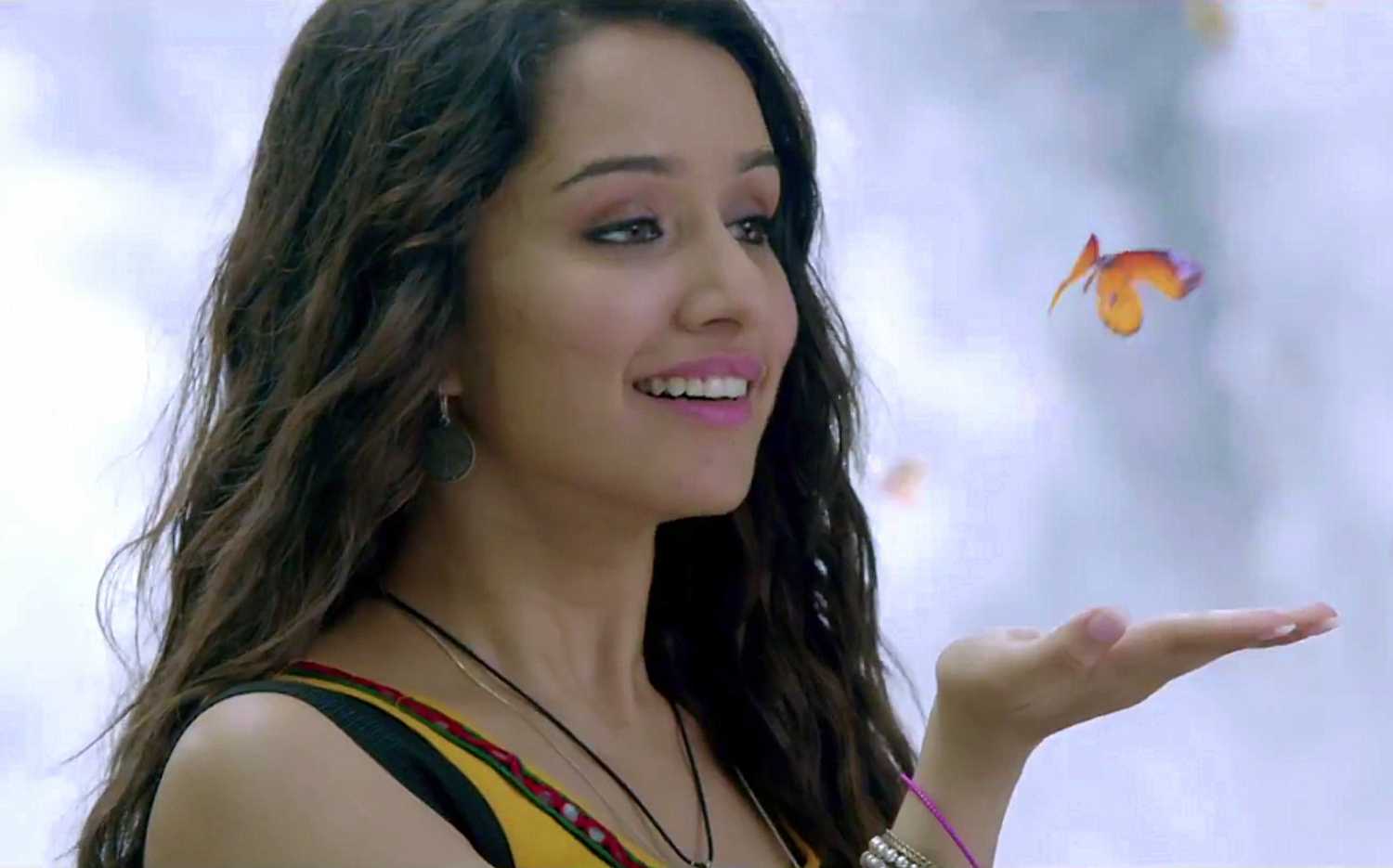 This is truly and definitely one of the most beautiful scripts to be made into a movie. I know there would be several people who would term this movie as 'idealistic' - something that is never likely to occur in real life but, for this very reason, hats off to the story writer and the creators. People like 'Aisha' (Shraddha Kapoor's character name) are definitely too few. One thing that I know for sure, someone who created a character such as Aisha and who believed that someone like Guru (Siddharth Malhotra's character name) could change so drastically, is definitely keeping the goodness alive. So for that very thing, for the very idea, the goodness behind the movie, I thank the entire team of the movie.
SPOILER ALERT!!
This movie has been in a lot of talks and discussions since a long time, primarily due to its songs - which let me tell you, are amazing. Moreover, it has the new B-Town hottest favourite - Siddharth Malhotra and definitely a pretty face we are going to keep seeing - Sharaddha Kapoor, which just gave the fans some more to add on to the ongoing talks.
Anyways… I just finished watching the movie and it is one heck of a movie. Indeed it is so beautiful, that my comeback post had to be about it.
For some time, I have known that I havent blogged and it was because of exams and other stuff going on in college but now that I am free, I know that I should blog. I was even working on some posts but none of the other topics gave me so much to write as this one.
If you have heard the songs - It isn't very difficult to find out the chronological order of the love story. Initially, a rugged life handsome hunk, Guru, meets Aisha, who is very lively and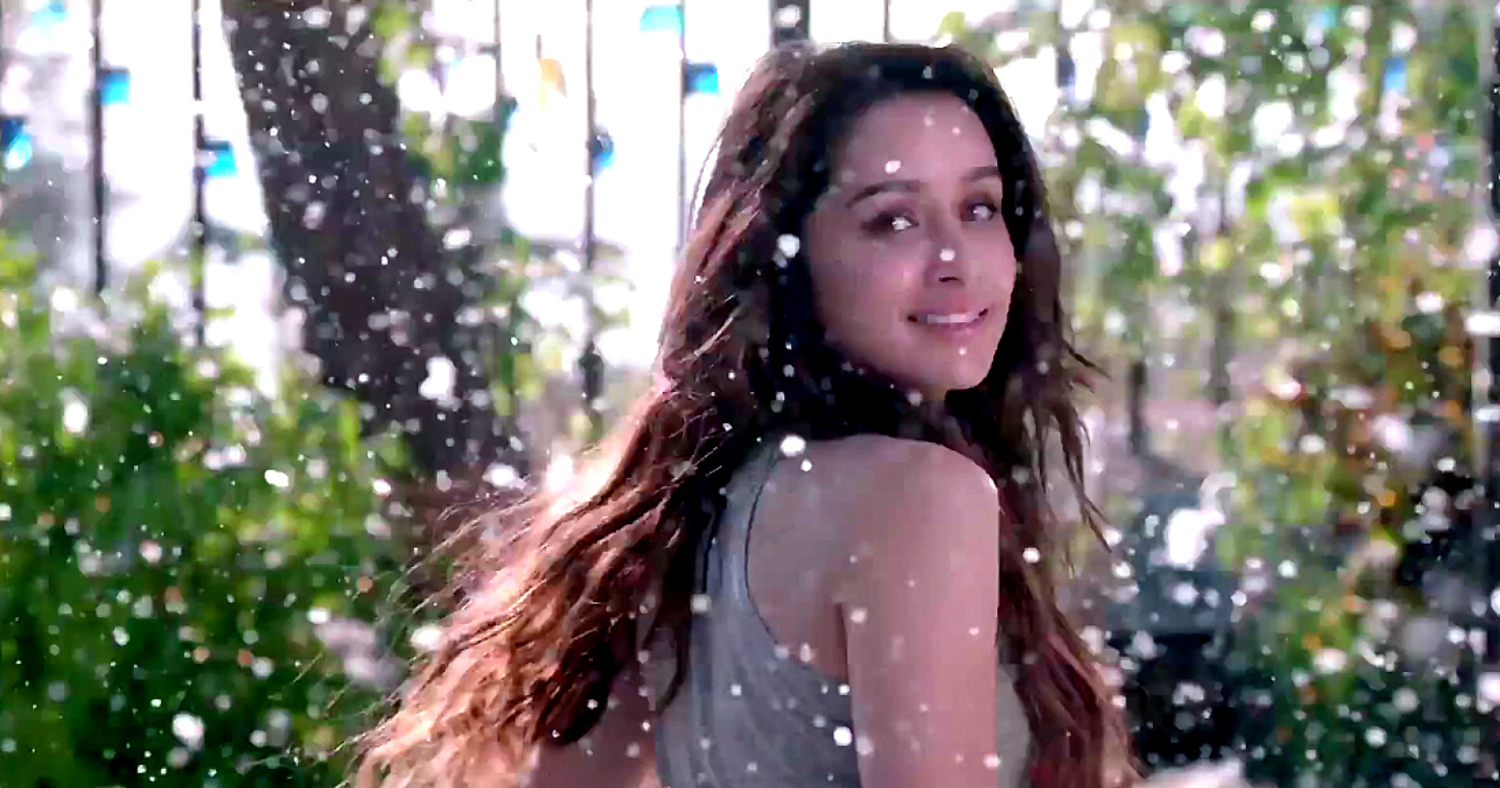 cheerful - that is when 'Banjara' comes into play… "
…Jeena mujhe phir se wohh sikha raha…
" and quite like the lyrics, Guru gets addicted to Aisha's lively nature and helps her fulfil her dreams which are just to make her happy and which she tells Guru are her last wishes as she was terminally ill. Guru has some horrors of his past and to take revenge he is set on the path of crime. When Aisha sees him, she decides that she needs to save him - save a life! And so she starts following him to make him agree to help her kidnap someone. Finally, when he agrees to, he was asked to kidnap an
elderly man from Old Age Home. Chhotu, the elderly man, is forced there by his family and actually he wishes to marry his long lost love. Aisha gets them married. Guru tells that he never felt this peace since his parents died (the horror of his past) and not even revenge got him the sleep this marriage did.
For some unknown reason, Guru insists on helping Aisha fulfil her other dreams. He takes her to see the butterflies, the peacocks, he makes it snow for her, he takes her to underwater diving and many more. In a way he becomes a part of all her dreams and she becomes his dreams.
Knowingly or Unknowingly, the two of them fall in love… which is quite obvious. But because this story is from Guru's perspective, we only know that he is in love. And that is when 'Galliyan' comes in. "
… Yeh lamhe, lamhe ye resham se… kho jaaye, kho na jaaye humse…
" … Guru knows that Aisha is terminally ill but he just couldn't help fall more and more in love
with her. He spends every moment of his time making her dreams come true. He doesn't still smile but there is a drastic change from what he was when Aisha first saw him and what he became. Somewhere, he decides that he is going to lead his life her way.
But when Aisha realizes that she is in love with Guru, she knows that even if they unite, one day, she will die and so she plans to leave the city. But then, Guru comes to the station and he expresses his love in the best possible manner that his characteristics permit him to. Finally, Aisha gives in and that is when they get married and we get the song 'Hamdard'…
Both of them are shown to be a really cute couple. Ofcourse, they have their own place which is obviously decorated in accordance to Aisha. Some real cute moments such as flying paper planes into the city and just roaming about… shopping and the smiles that would never stop! Also, Aisha gets treated. Those scenes are very emotional as both Aisha and Guru are going through tough times. Aisha wants the life and Guru wants her to be fine. In a way, they both stand by each other in the difficult times. "
… Pal do pal ki kyun hai zindagi… Iss Pyaar ko hai Sadiyaan kaafi nahi…
"!! Guru leaves his old life behind for Aisha.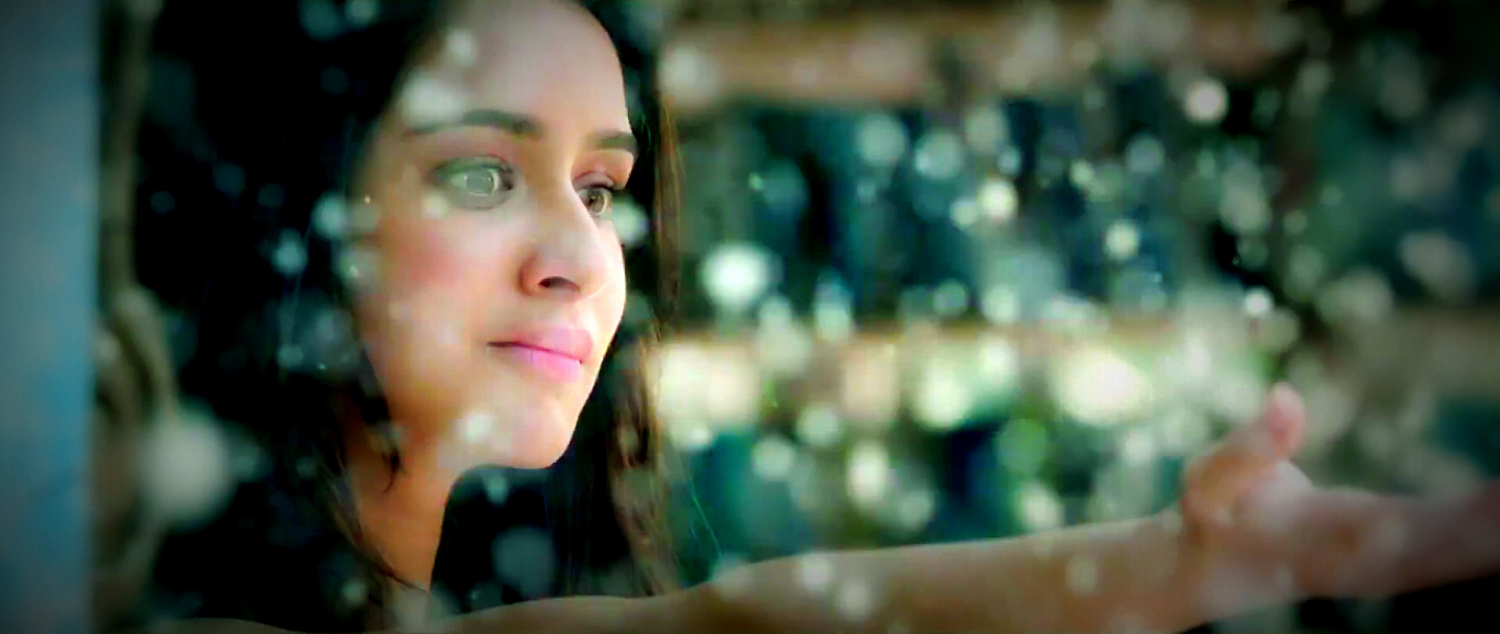 Like any obvious Bollywood Movie, Aisha gets fine. The two of them spend a happy life. Guru finally has found peace and decides to move on. Aisha gets him to apply for jobs. He has gone for an interview and Aisha is at home. He calls her to tell her that he got the job and that is when he hears her scream for help. Someone was attacking her in the house. Also, quite a HIMYM twist - this scene - the killing scene is the first scene of the movie. Aisha dies and the entire story behind their love story, leading to this very moment, was shown in flashback with Guru thinking over how he spent the last two years of his life with Aisha. Even the Policemen are scared that they must bring Aisha's killer behind bars or else if Guru decides on taking revenge, he is going to kill a lot of people.
Rakesh (Riteish Deshmukh's character) is a psychologically ill person. He loves his wife Sulochana (played by Aamna Shariff) but because they are not well off and Rakesh doesn't stand up for himself much, Sulochana is always criticizing him. Everytime he gets frustrated with her talks, he kills any lady who tells him even a rude word. That is his way of taking out his frustration over someone else and keep loving his wife. In turn, he takes someone of the person he killed as a gift for his wife. After killing Aisha, he took her chain and one paper fan for his son.
Guru sees that fan and recognizes it immediately. He starts following Rakesh, stopping him from attacking others and in turn beating the life out of him, yet keeping him alive.
Later Guru gets to know that Aisha was pregnant when she was murdered. He gets even more furious. He beats Rakesh again and tells that his wife was pregnant when Rakesh killed her.
Rakesh uses it to identify whose relative Guru is and then kills Aisha's father. He then tricks Guru into coming to Guru's own place where Rakesh was hiding. Apparently, Sulochana was being troubled by the Police because of her husband's wrong doings and she gave an interview on television saying that her husband was a very nice person and he can't have done anything like this and that she loved him. This was the only thing Rakesh needed - to hear from his wife that she loved him. Finally, when she says it on national television, he knows that he has a chance to die hero for his family or else someday, they will get to know the truth.
He tricks Guru into coming and then asks Guru to kill him, so that Guru is framed as the villain. But at that very moment, Guru's former alliance go to Rakesh's place and kill Soluchana. Rakesh is left devastated and both of them fight, and finally Rakesh dies but out of his own misdeeds and Guru, as he promised, didn't kill anyone. He goes to Rakesh's house and finds Rakesh's son hiding under the bed, facing the same he had when he was a kid. He gives his hand to the child - a symbolic of bringing him into light, just like Aisha had done to his life.
Last scene shows that Guru is fulfilling the other wishes of Aisha, like he had promised her with Rakesh's son.
Another important thing to mention before I forget is - We see PRACHI DESAI doing an item number. It is not the item number that is disturbing, because quite truthfully, it is more of a sad song with girls wearing minimum clothes, rather than an item number. Anyways, the shocking thing was seeing Prachi transform from the Kasam Se's Bani to the roop she had when she came on screen. I took a moment, pausing the movie to look again. I wouldn't say that she looked nice, because I didn't think so, but yes, very different.
I am not crying…. Well that is mostly because of the reason that I have some inherent dislike towards Shraddha, don't know why and moreover, it is a Balaji movie and I can't still digest how can Ekta do something so heart touching and I always think on the same lines but never thought about it much. Truthfully, I am a little envious; but mostly, I am glad that such a nice movie was made and that I saw it.
All in all…. It is totally worth your money so go to the nearest multiplex near you and see the movie!!