When asked Cristin (The Mother) about how she would describe the ending of the 9 season long
journey to be, she said beautiful. If I was asked the question, I would reply saying 'Legend I-am-so-gonna-miss-you-and-wait-for-you-forever ary'. This is definitely one show that I never wanted to end. Even as I write this, I stare at the picture of Ted and the Mother, on my window and while Ted is smiling towards me, the mother is smiling seeing Ted. Like Josh said, I am really happy for Ted. I am glad that he finally found the one. It has indeed been very long and somewhere I wanted the Mother to be perfect. Cristin is perfect and so is the character she is portraying.
I really cannot believe that the series is ending. For the past ten days, I have been dreading this very moment and now, when it is just a couple of hours before the actual telecast of the series, I am just speechless. I got big tears rolling down my eyes, I am glad every time I see Ted and the Mother together but there is a huge empty space in my heart, which can't be filled, ever. For the past 9 days, I have cried, I have laughed, for every moment that I am awake, I have dreaded this moment. All my friends have laughed and tried to tell me why do I like the series to an extent that I am crying for it. Well, there is no answer to be honest but if you look at it the way I look at it, you would not need an answer.
I know I didn't follow the show since it started. I used to catch the last few minutes of the show when it telecasted the 7th season on Star World before MasterChef Australia. I quite wasn't a fan then. After that, I saw the entire series from the beginning, till the end of the 7th season where finally we see 'The Robin'. For whole 7 seasons, I fell in love with Barney (yes, Barney!), I hated Stella, I was happy for Lily and Marshall, I wanted to see the slutty-pumpkin and the
biggest of all, Ted was always the perfect guy. He was definitely far to perfect and I dreaded that I couldn't ever live with someone so perfect. He was the perfection that always got him into my friend-zone.
Anyways, what I mean to say here is that when someone, even if they are just a fictional character, shares 9 years of his or her life with you, that is something you just can't let go.
Now when I think of it, in a couple of hours the final episode will telecast, someone will record it and put it on the internet and I will download it. I will dread watching it but will finally watch it. I will cry out of happiness. I will cry due to the void I am filling inside me. I will cry at the happy ending. I will cry because of the ending. Every atom inside of m will urge that just one more, please if not more, just one more episode be made. Let there just be one more Monday to await. Let there be just one more time at the McLarens. Please let there be a moment of the 6 of them.
My Mondays are going to be very dull without you!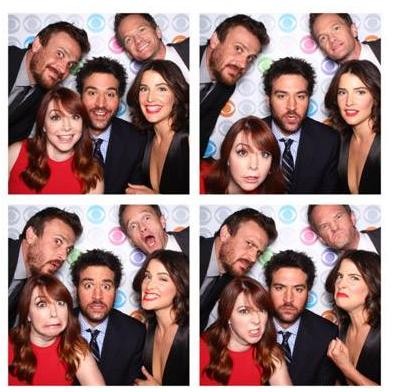 I really don't know what to say and what to not. I just know that no matter how harsh it is going to be on me, I have to in a couple of hours see the finale. It is not the season finale but the series finale and trust me, these words hurt. They hurt bad!
I really can't think of what to say or what to not. I guess, I am just going into the rhyme more and more. But this is definitely a special message to all the crew and cast of this wonderful show - To especially the creators - Thank You! Thank You very much. I don't know if you will ever read it but I wish you do. I promise I will wish every day that you read this, for a week. I don't know if it means anything to you at all but I want to let you know that there is someone in India, far from where you guys are, who loves you show. I am so deeply attached to the show that I really can't figure out how will I carry on. You guys are just phenomenal to have created something so 'beautiful'. I know it is a sitcom but hey, it's life. Thank you for giving me Ted and the others, of course. Each day, I just grow more and more in love with them. Each day, I grow with them. Thank You. And I know the beautify dignifies when things are ended at proper time, but if possible, let us never be apart from the show.
Okay, I am crying way too much. So I just better wait for it. I hope you watch it too.
I am going to miss you a lot Marshall, Lily, Robin, Barney, Ted and the Mother….